If you're looking for bonfires and fireworks displays in Burton on Trent and surrounding area, then InBurton can help.
We've got 12 different displays listed covering from Saturday 1st November to Saturday 8th November.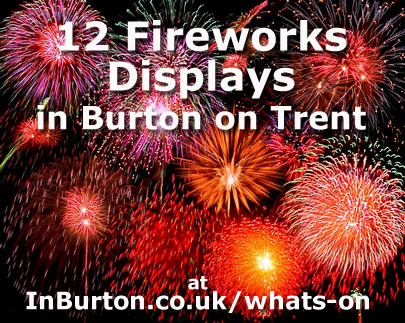 To see all of the local fireworks displays as well as other local events, Click Here.
Tweet