Honk! A Musical Comedy for All the Family at The Brewhouse

Event Date and Time
Tue 09 September - Sat 13 September
7:30 pm - 10:00 pm
Location
The Brewhouse Arts Centre
Categories
A Musical Comedy for All the Family
The Mellow Dramatics are pleased to announce their next production Honk!, which is based on the classic tale of The Ugly Duckling.
Honk! tells the story of an odd looking duck called Ugly and the quest to find his mother.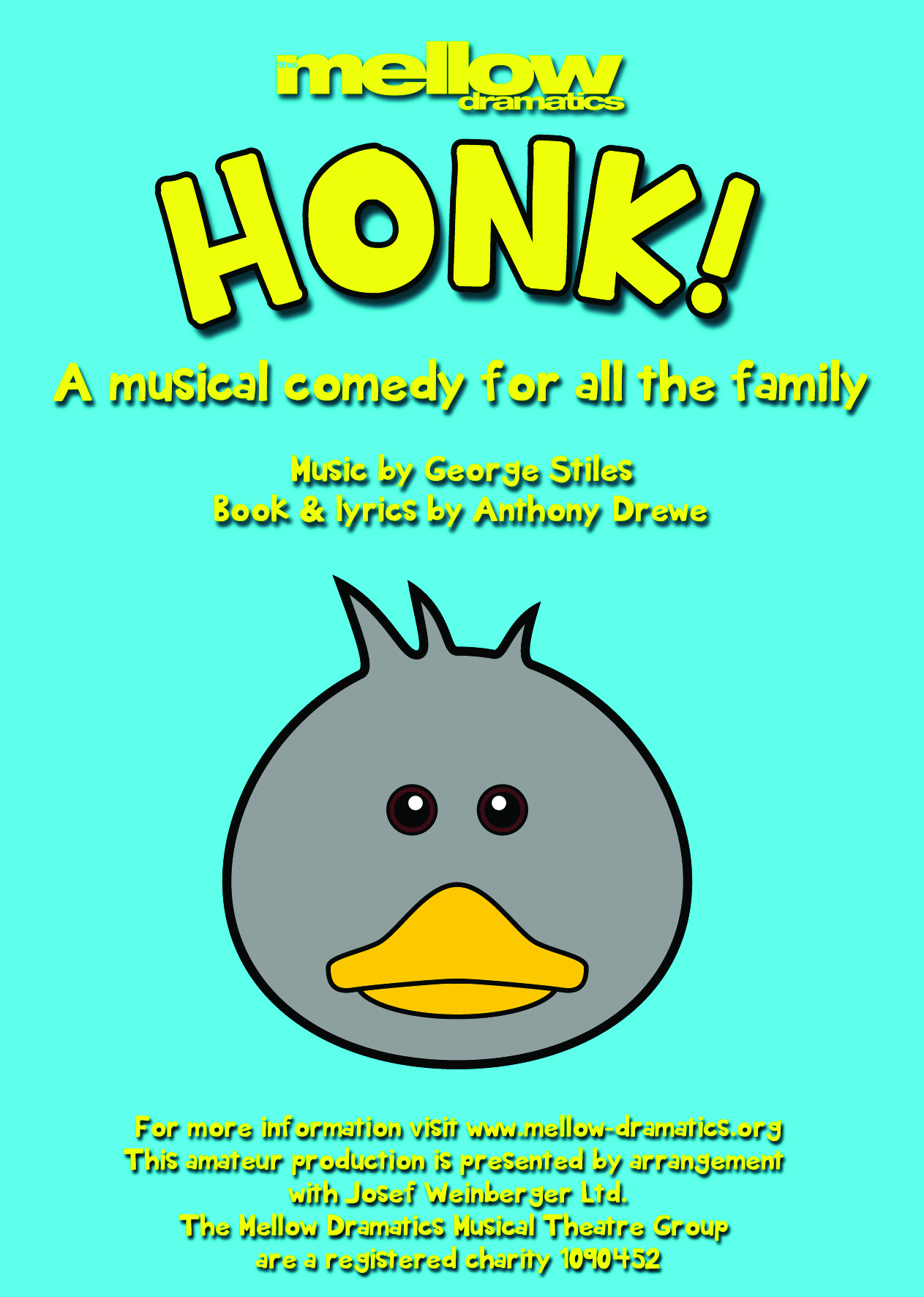 Spring has come to the duckyard and mummy and daddy await the birth of their brood, but this year the nest has an unusual egg inside. Sure enough it cracks open to reveal an ugly little chick that is nothing like his siblings. He even makes a strange honk noise instead of a quack.
Ida loves Ugly like only a mother could but the rest of the farmyard ridicule Ugly, which drives him straight into the arms of the devious Tom Cat, who invites him to the 'Kitty Kat Snack Shack'. Ugly escapes but when night falls he becomes lost. Ugly comes across many interesting characters along the way, including a pompous military goose and a domesticated hen and her feisty feline companion Queenie. There is hope though when in the thick of winter Ugly meets a beautiful swan called Penny.
…Will Ugly get eaten by the Cat? …Will he find his mother?
…and ultimately what will become of Ugly?
Tuesday 9th to Saturday 13th September at 7.30pm
(plus Saturday matinee at 2.30pm)
Tuesday and Saturday matinee: £10.00
Wednesday, Thursday, Friday and Saturday evenings: £12.00
Family/small group offer: Buy 4 tickets and get a 5th one free on tickets for Tuesday, Wednesday, Thursday & Saturday matinee shows
More info is available by clicking HERE.
Book your tickets now on 01283 508100
Event Tags:
Brewhouse Arts Centre
,
Mellow Dramatics
,
Theatre
Tweet