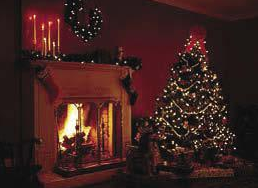 During the Christmas and New Year period some residents in East Staffordshire will experience a change to their refuse and recycling collections. This alteration affects those properties that receive a collection on a Friday and these will be rescheduled as follows:
Normal Collection Date :  Friday 25th December (Christmas Day)
Rescheduled Collection Date : Saturday 19th December
Normal Collection Date : Friday 1st January (New Year's Day)
Rescheduled Collection Date : Saturday 2nd January
All residents should be aware that up to 3 additional bags of clear bin liners of blue bin recycling and up to 3 additional bin liners of grey bin waste will be collected with your blue and grey bins respectively during the period 28th December up to and including the 8th January on your collection day. Flattened cardboard will also be collected at the side of your blue bin.
Brown bin collection will not be suspended this year. Brown bin collections will be continuing through the Christmas and New Year period to enable residents to recycle any leftover food waste.
If you have excess recyclables they can be taken to one of the recycling sites located throughout the borough. Please visit www.staffordshire.gov.uk to find your local household waste sites details.
If you need clarification on when your recycling and waste is to be collected and what can be placed into each bin please contact Customer Services on 0800 269098 or visit www.eaststaffsbc.gov.uk to download your own collection calendar.
Please ensure that all refuse and recycling containers are out by 6.30am on collection day and removed from the pavement as soon as possible after collection. Please also remember to put the correct items into the correct coloured wheeled bin as we are unable to empty blue and brown bins which contain incorrect materials.
After the Christmas period, residents can recycle Christmas cards in their blue wheeled bins. Residents can also recycle real Christmas trees through the brown bin scheme. Place your real Christmas tree inside your brown bin ensuring that the lid is fully closed or place it at the side of the brown bin and it will be collected on your collection day.
Tweet